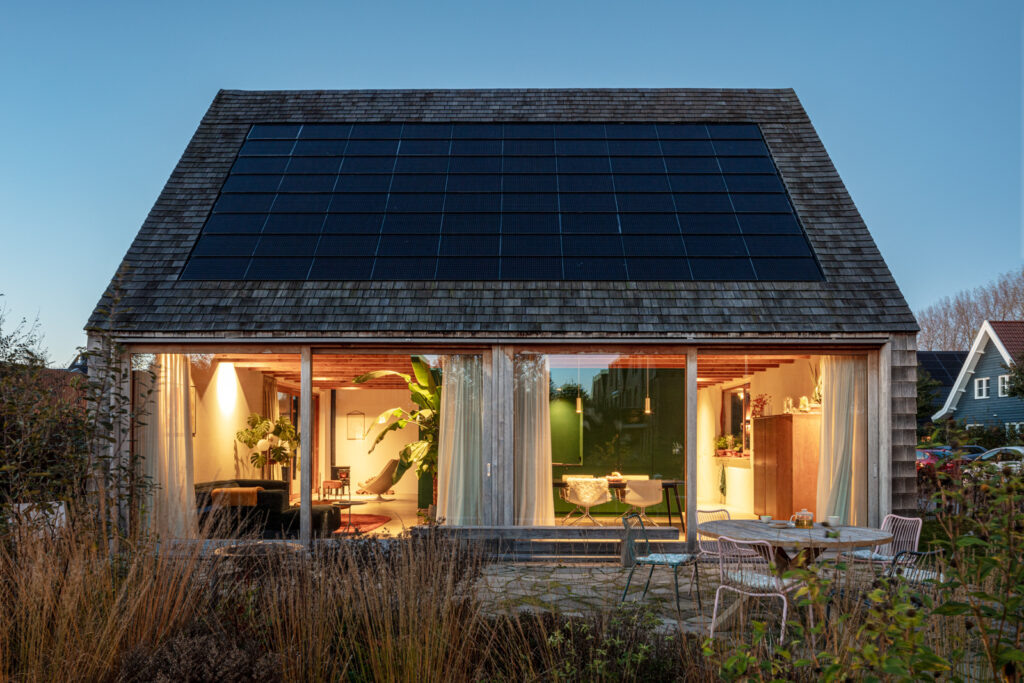 Not your usual soundtrack to a suburban morning: the soft clucking of chickens in their coop below your bedroom window. But for Farah Agarwal and Arjen Aarnoudse, cofounders of architecture firm The Way We Build, it is one of the joys of living in the house they designed for themselves and their two children on a corner lot in the Dutch town of Driemond, on the outer edge of Amsterdam.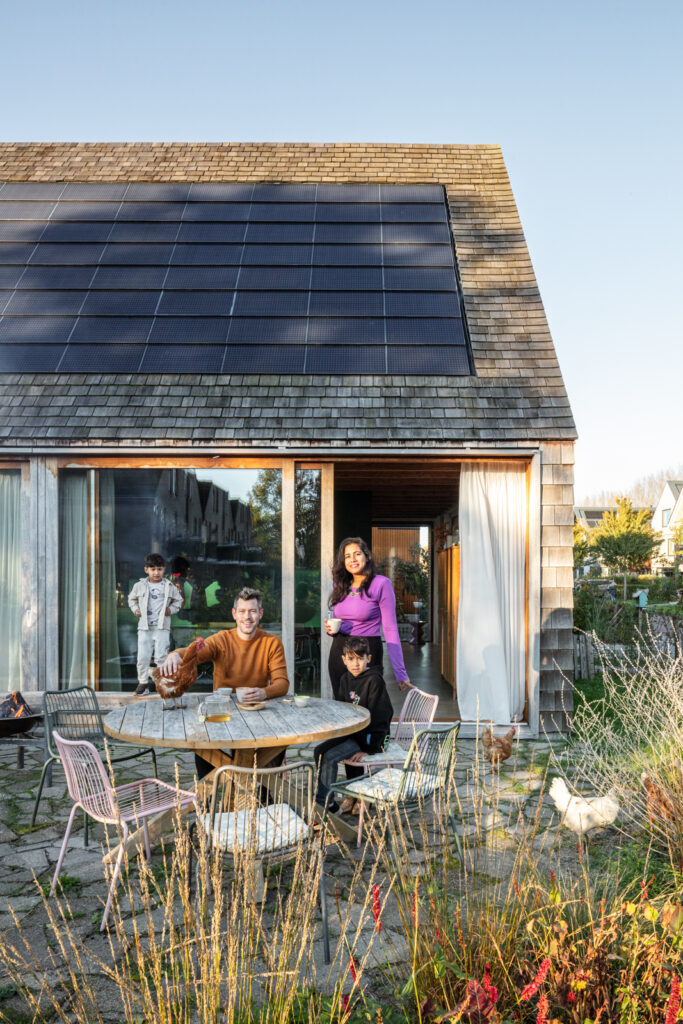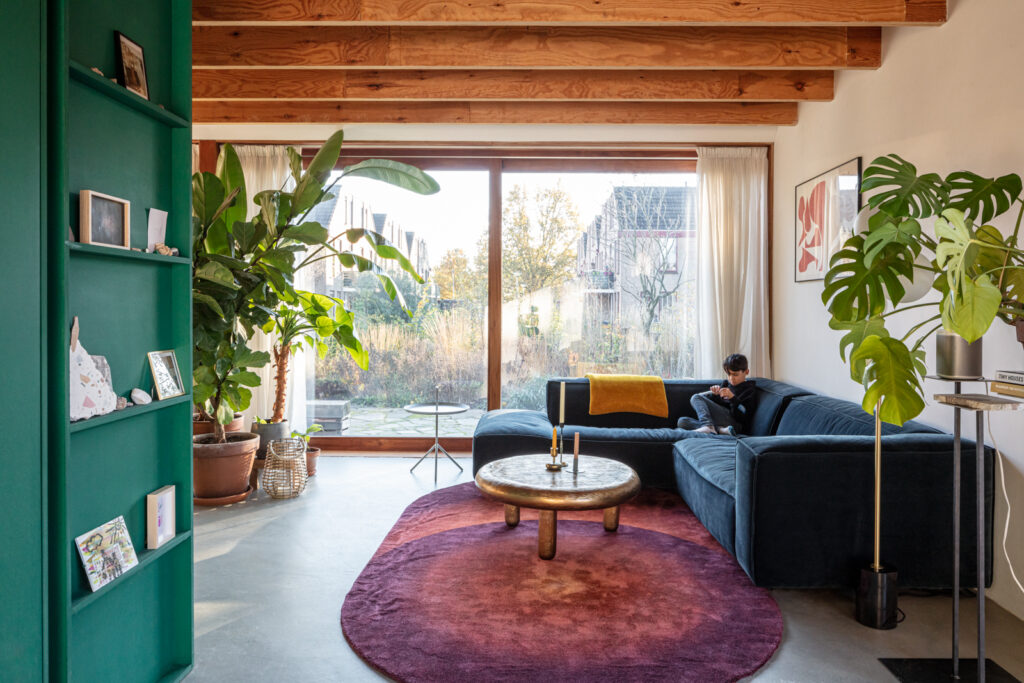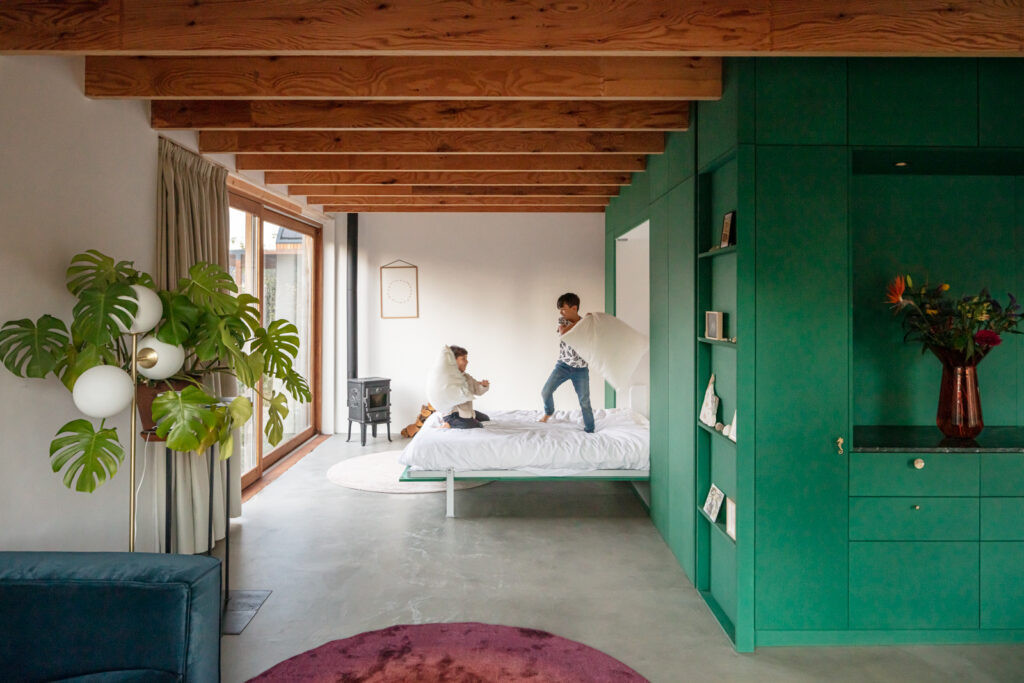 "It is every architect's dream to design and build their own home," says Arjen, explaining how leaving the city center allowed them to fulfill theirs. But in doing so they accepted another challenge: to support the municipality's sustainability agenda. Inspired by the aesthetic mandate that every new home in the neighborhood have a facade made of wood, Arjen and Farah took things further, doing their utmost to make the house as green as possible.
They built it entirely of wood and decided to make it much smaller—135 m2, as opposed to the 200 m2 their permit allowed. Limiting the size freed room in the budget for sustainability measures, helped keep energy costs manageable, and provided space for a yard.
The couple created a compact, 10 by 10 meter two-level plan, which they framed in timber. On the first level, ceiling beams made of superstrong laminated veneer lumber stretch from wall to wall, allowing for an open interior around a central, freestanding box. Constructed of prepainted, green, medium-density fiberboard (MDF) the box contains a full bath, the kitchen, storage, a Murphy bed for guests, and stairs leading to bedrooms on the second level. The kids love to run around the space and sometimes play hide-and-seek there. On the south side of the house, an entire wall of floor-to-ceiling glass sliders leads to a patio and gardens.